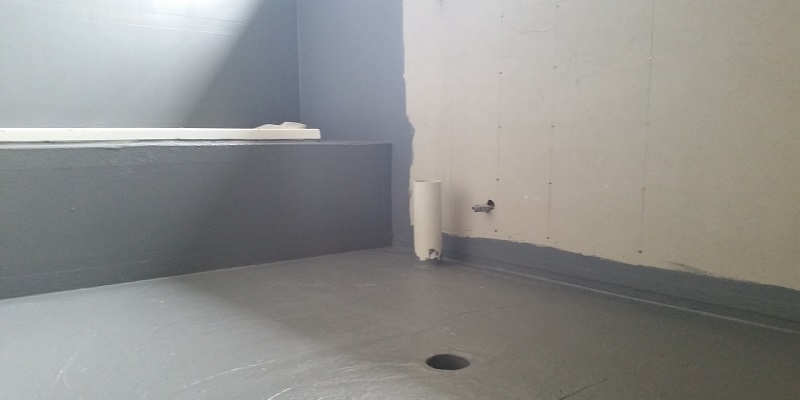 BATHROOM WATERPROOFING
A Poorly Waterproofed Bathroom can soon develop a range of serious problems from unsightly mold and mildew to costly structural issues. The easiest way to avoid water and condensation damage in your home is with a bathroom waterproofing solution from Supreme Tilers. VICTILES have over 10 years of experience in waterproofing residential and commercial bathrooms and internal wet areas, and our workmanship, service and competitive prices just cannot be matched by our competitors.
As well as bathrooms, we also specialize in waterproofing all types of internal spaces that are being tiled, and prone to water exposure, condensation and overflow. While we gladly undertake projects of all sizes, we are well experienced in waterproofing vast areas and commercial wet areas with specific requirements. We're looking forward to talking to you about your imminent bathroom renovation or commercial project.
LOOKING FOR AN EXPERIENCED WATERPROOFING SERVICE?
With years of experience in the tiling and waterproofing industry, VICTILES understand the needs and expectations of our clients. Our waterproofing technicians are highly experienced and fully licensed to waterproof any area of your home or business. We train all our team personally and work together to ensure the job is done right. Having been actively involved with the construction process before and after the waterproofing application, we see the bigger picture and can give accurate advice regarding the proper installation methods and finishes required. When it comes to waterproofing membrane there is no room for error. The damage a wet area can cause to a home or building is enormous and can take anywhere between 3 months or a few years to appear. There is no easy way to fix it. No special sealer or re-grout magic applications. These quick fixes do not repair the waterproofing membrane and are only a temporary fix. Once damage occurs there is usually only one option & Ripping up the surface area and re waterproofing the area properly. Our Waterproofing Service complies with the strict Australian standards and comes with a written certificate. If you have any questions we will be glad to assist you.