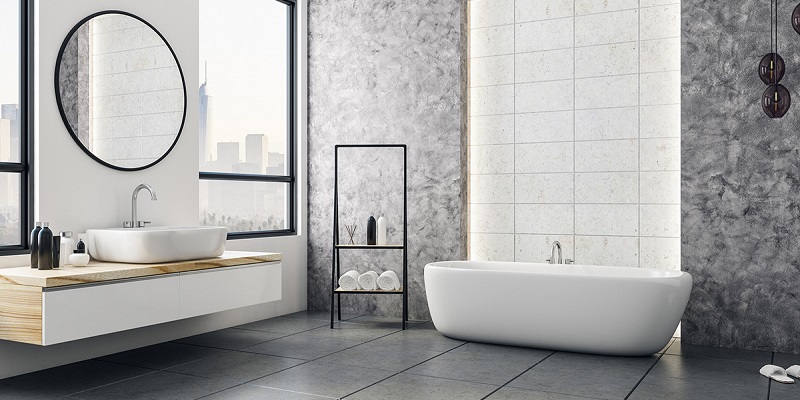 ENHANCE THE BEAUTY Bathroom & Kitchen Walls
Our extensive bathroom tiling and renovation services can accommodate a wide range of designs and budgets. Irrespective of what stage you are right now, VICTILES promises to handle your bathroom tiling and renovation process in line with your specific needs, budgets and expectations. We will work with you in every step of the bathroom tiling and renovation process, right from the design concept inception to a wholly furnished bathroom ready to use.
We Aim For Bathroom Tiling Perfection
Our team of fully licensed and insured professionals, whose keen attention to detail and high standards are unparalleled, will do all your bathroom tiling and renovation work from start to finish. Our experts will also assist you with such things as the plan, color, material, selections, and everything else in-between. We have all the ideal pieces of equipment for bathroom tiling, renovations and restorations in Melbourne and the surrounding areas.
With over 20 years renovating kitchens and bathrooms in Melbourne, we offer professional wall tiling services you can trust. We take care of everything, right from the initial design consultation to the final result. With our tiling works, you can always be sure to make your room stand out from others.
WE USE TOP QUALITY MATERIALS FOR BATHROOM TILING & RENOVATION IN Melbourne
Many bathroom floor tile options are available today, and our professional tile specialists know the pros and cons of each tile option for your home. We use only high-quality materials like ceramic, vinyl and porcelain tiles, which are the most practical options for bathroom tiling. We can as well use other options depending on your needs and prerequisites, from stone to cork and anything in between. Ceramic and porcelain tiles are also the best options for bathroom floor tile. Just like vinyl, ceramics score high points regarding maintenance and resistance to wear and scratches. They are ideal for renovators who are searching for practical tile options with a secure fit and low maintenance.
Quality Melbourne Tiling Guides Our Work
We prioritize on quality in areas we service, which is why we have been a household name in all areas of Melbourne. We will manage every part of your tiling needs from leveling floors to applying protective coatings and so much more. We understand that not all tile specialists are equal, and every work tends to show off in the details.
At VICTILES, quality guides our work, and we never make empty promises. Quality grouting, consistent spacing and level corners are some of the details we never overlook when working on your bathroom tiling project in Melbourne. Our company has built a reputation for producing excellent bathroom tiling results. Our experienced Melbourne tiling specialists facilitate us to offer our clients the highest possible bathroom tiling service that meets the wildest of expectations. We are proud to have the best tools that are ideal for bathroom tiling, restorations and renovations. Our water-resistant equipment like tiles, marble and mosaic can stand up to the test of time and highest moisture level.