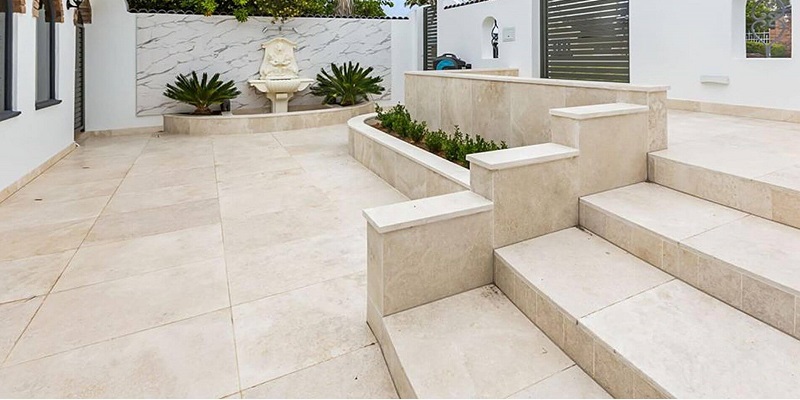 We Can Complete All of Your Outdoor Tiling in Melbourne
Tiling and waterproofing services should not only be limited to bathrooms and balconies, we are also the professional pool tilers in Melbourne and attend to all other outdoor areas. A standard tiling service on your entire outdoor area can give you a fresh, rejuvenating look with the area ready to use the very next day. This tiling is done by professionals and takes just a few hours to get right. If your outdoor area is in need of a makeover, is damaged by water or becomes unsafe due to uneven surfaces, contact VICTILES. We work with all types of tiles including outdoor stone tiles and pool mosaic tiles.
Our services extend to other areas within your property and include driveways, stairwells and around swimming pools.
Details of Our Services for Outdoor Tiling and Pool Tilers Melbourne
VICTILES can attend to your needs in person as we understand its easier to see a job and explain it to our clients in person than it is on the phone. A simple inspection from our professionals is all that you will need to have an assessment made and a detailed explanation of the action that we will take to fix your problem. Our inspection comes with no obligations and should be used to determine when the maintenance work will be required depending on how damaged the area is.